Welcome
What's New
Next Performance
January 13, 2018 - 7:00 PM
Chicago
Notes:
Private Holiday Party
Other News
Chicago Outskirts Are Now Performing In Their 10th Year!

Who We Are
The Chicago Outskirts is a seventeen piece jazz ensemble founded in 2003 and comprised entirely of women from across the Chicago area.
Please click on the links to the left to learn more about the group, our members, and our upcoming performances.
Book Us
If you are interested in booking the Chicago Outskirts, please Click Here.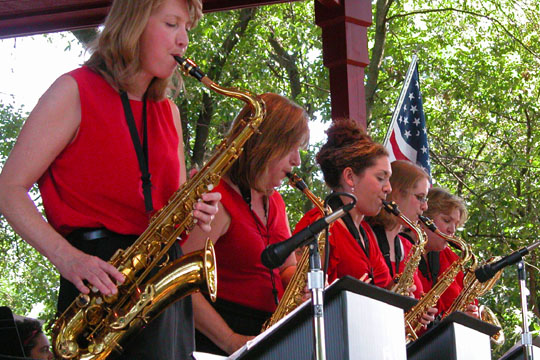 This is a real gadget freak and their criteria is different in that
rolex replica sale
they are in the loop of latest technical developments and probably models. Their criteria is still as detailed as the
replica watches sale
overt customer and in fact can even be more stringent due to the tangibility of the features and functions desired. However it makes their
replica watches
decision far more ablack and whites. This person could be a diver, an athlete, traveller, someone with a real passion for the outdoors and living life to the
breitling replica
full. In this modern era, many customers are now crossing paths and looking at more than one criteria. This makes the
replica watches uk
decision making process far more complex. Nature has prevailed and we are in a time where people want it all and have become more demanding. This has made
fake rolex sale
manufacturers take stock and conceptually design models that are both visually and functionally appealing.